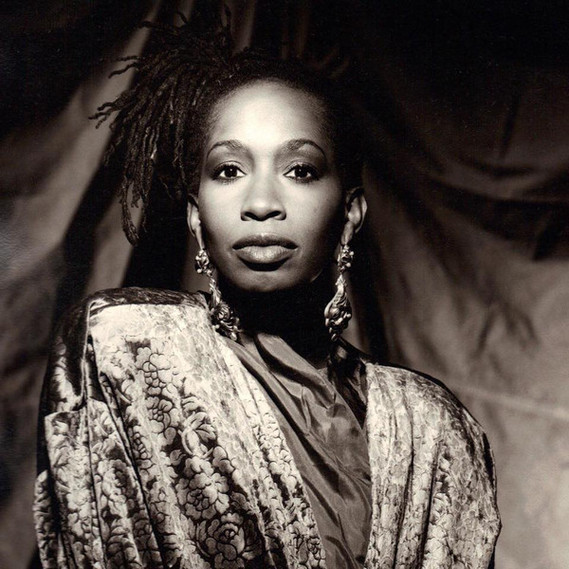 "Dolette McDonald is a story unto herself!" proclaimed a Canadian writer in a concert review. "Incredible" and "Stunning" are the other terms most often used to describe this dynamic vocalist. From the age of 5, Dolette grew up singing in the Pentecostal church. As a professional background vocalist, she distinguished herself performing such wildly differing styles as the neo-surrealistic performance art of Laurie Anderson to the eclectic sounds of Talking Heads, the raucous rock of the Police and Rolling Stones, blue-eyed soul of Steve Winwood, otherworldliness of Peter Gabriel, the progressive jazziness of Sting or with El Divo de Juarez, Juan Gabriel singing completely in Spanish. For over 30 years, Dolette has had the privilege of touring and recording with these artists and more. Her career covers over 200 recording credits as a background singer and is also prominently featured in concert films by Sting ('Bring on the Night') and Laurie Anderson ('Home of the Brave').

Because she's not a fan of labels, that diversity has enabled her to be the well rounded performer that she is today. Taking a cue from her idol Alberta Hunter, Dolette believes that its never too late to reinvent yourself.
Our group FSQ, and the pleasure of working with a legendary and versatile vocalist Dolette McDonald - maybe you know of her work with the Talking Heads, or Sting. She was a member of both groups - both touring and recording.